Bachelor Party
Headed to Virginia Beach again, but for my bachelor party. We went down on Wednesday, and fished through Saturday. Fishing was ok, the cobia aren't really hot this year, though we did see two. However we saw some other things:
U.S.S. Roosevelt: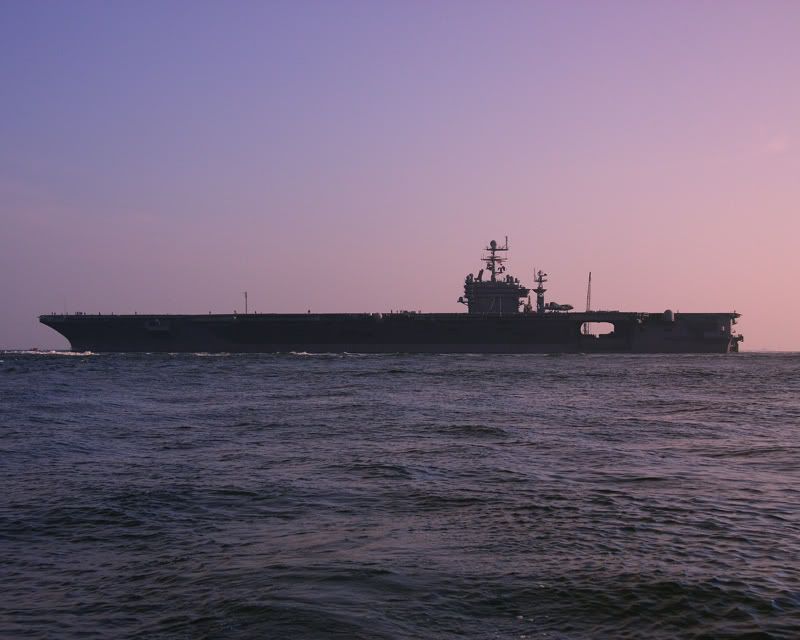 We watched this boat cruise into the mouth of the Bay while we were fishing between the 1st and 2nd Islands of the Bridge Tunnel. It moved far faster than its size would indicate. The whole time it steamed towards us, Blackhawks were buzzing all over the place:
As the ship closed in and was about to pass us, this blackhawk hovered about 200 yards off our starbord. From where we were, we couldn't see any guns, but I'm sure there was one pointed in our direction: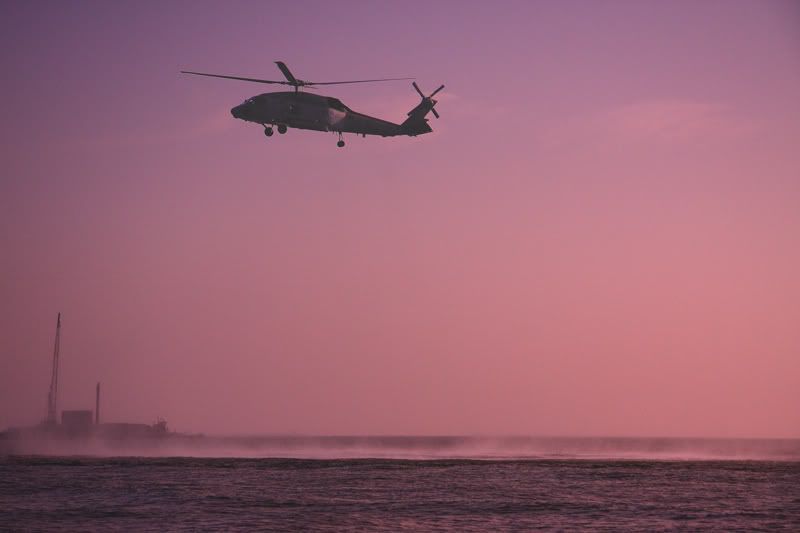 I figured out the name of the ship from its Bridge Number: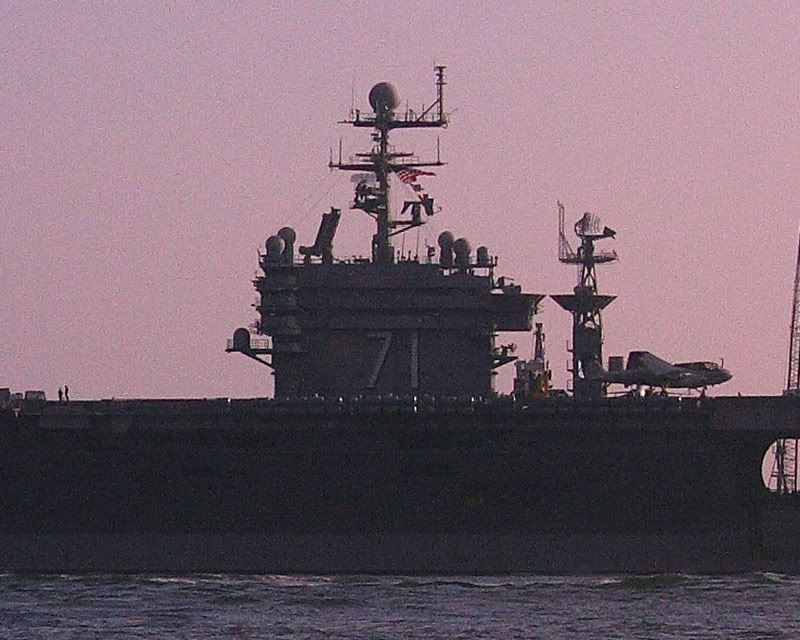 A little history on the vessel:
http://www.tr.surfor.navy.mil/default.aspx
We did do some fishing, more often than not around the pilings of the Bridge Tunnel:
We mostly caught spadefish, like this one proudly displayed by Jeremy:
We aslo saw a ton of dolphins: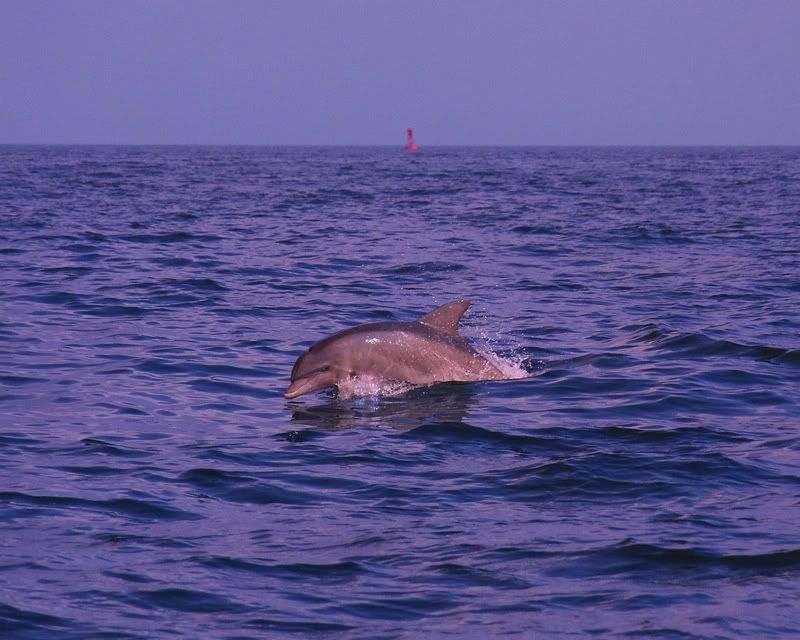 This brings us through the fishing, but we were there for a bachelor party. Unfortunately, strippers forbid cameras during the show...