Lousiana Redfish
Flew into the Big Easy for a little fishing with Jeremy Mercer. We were after jumbo red drum, and we were not disapointed. Fish were big, dumb, and plentiful. We were stalking the brutes on the shallow flats of the bayous, in the areas between the Mississipi and the Gulf. We were sight fishing, so we spotted the fish first then made our casts.
Our guide, Capt. Brian, poling us in search of Red: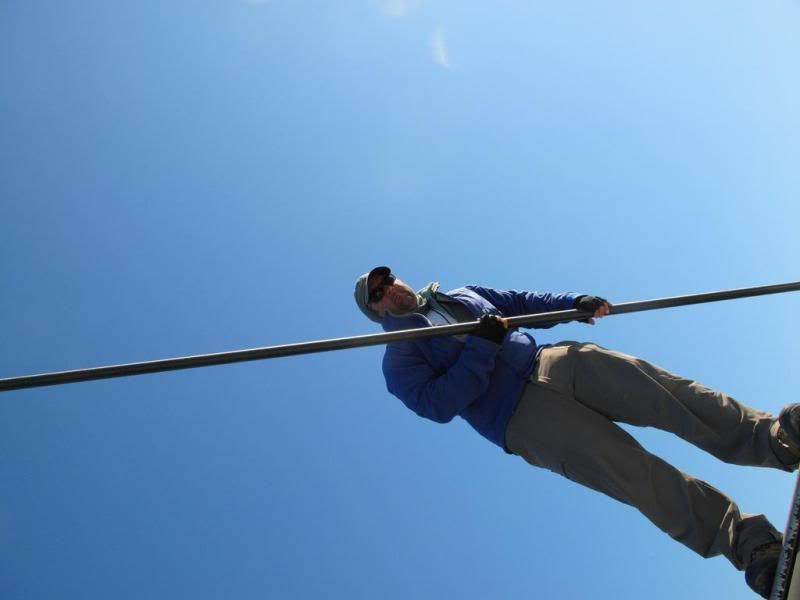 Standing ready for a fish: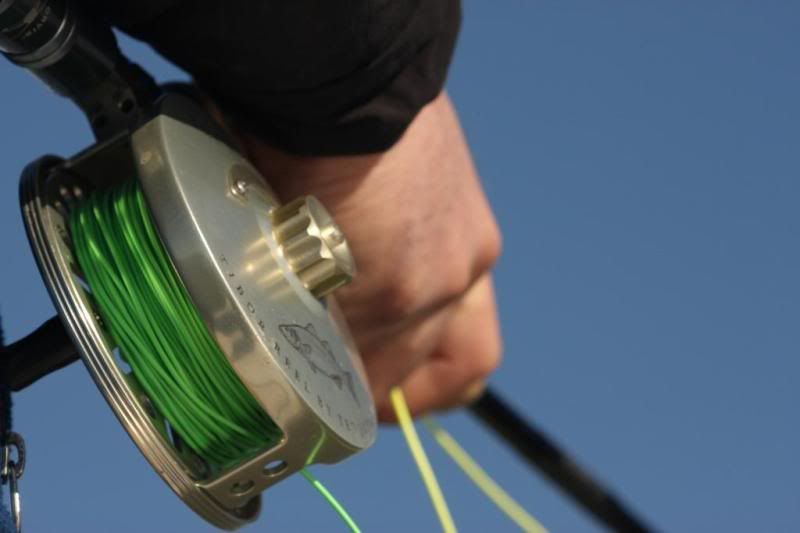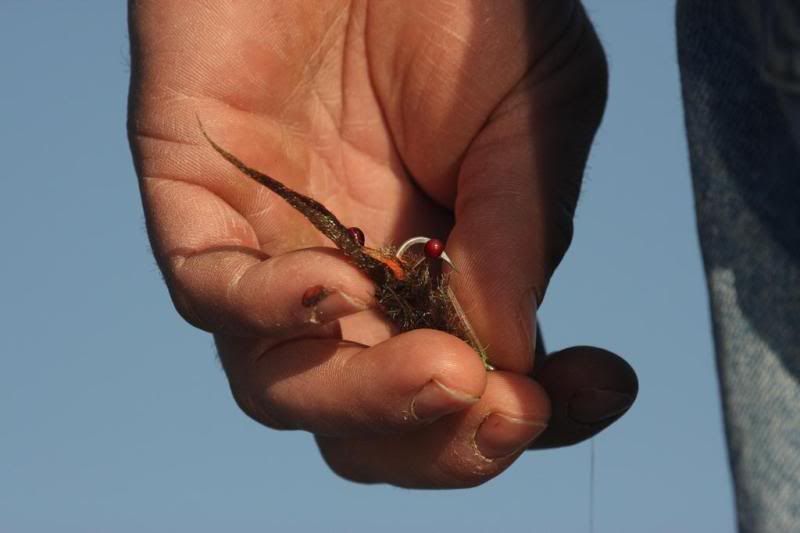 A tail, sure sign: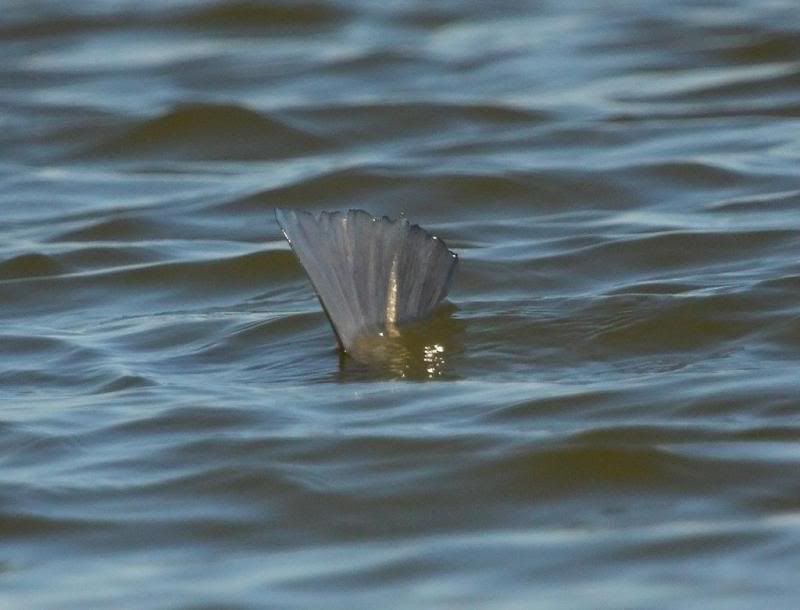 These fish were dumb, you could plunk the fly down as hard as you wanted, and as long as you didn't smack them on the head, they would see it as food.
A take:
Battling the brute: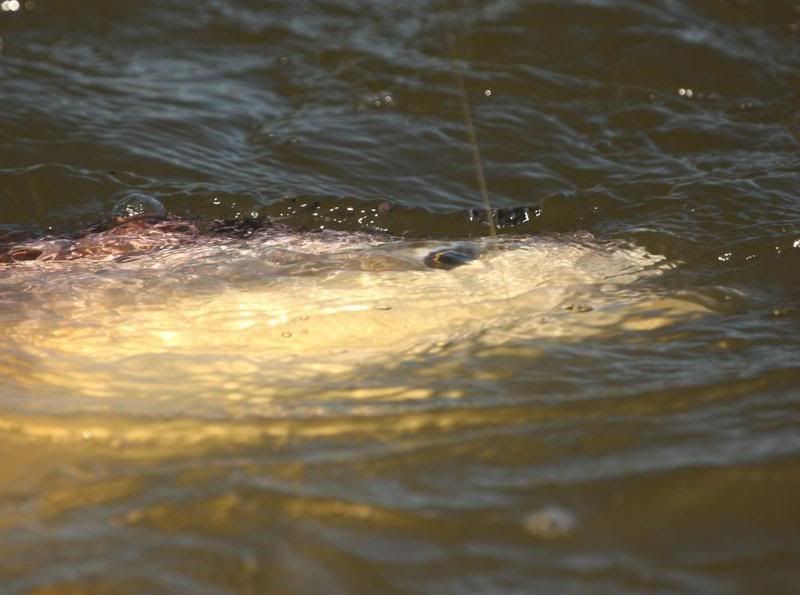 Landing him:
Photo op: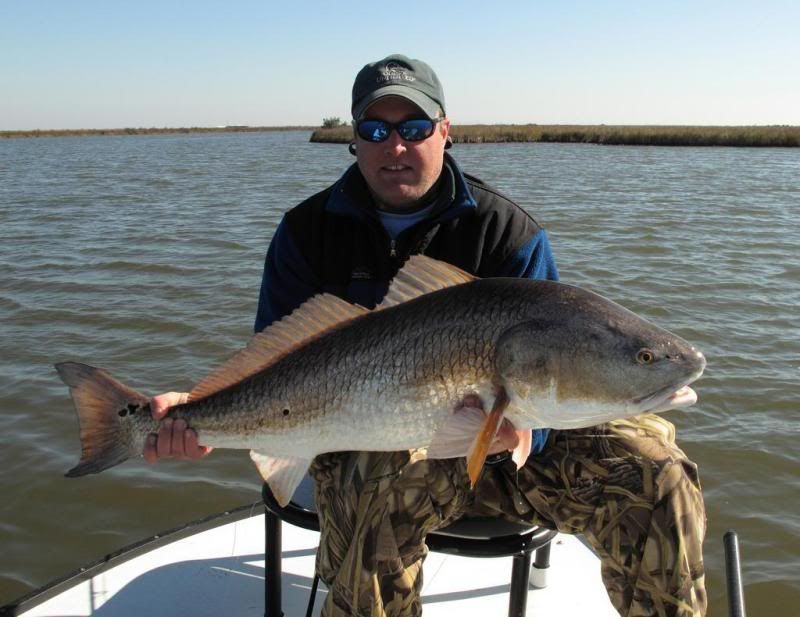 Another fish, despite the look, Jeremy was happy:
Release:
Jeremy also caught Black Drum:
Even I caught a fish or two:
Flora and Fauna
White Pelicans:
Oyster eatin' 'coons: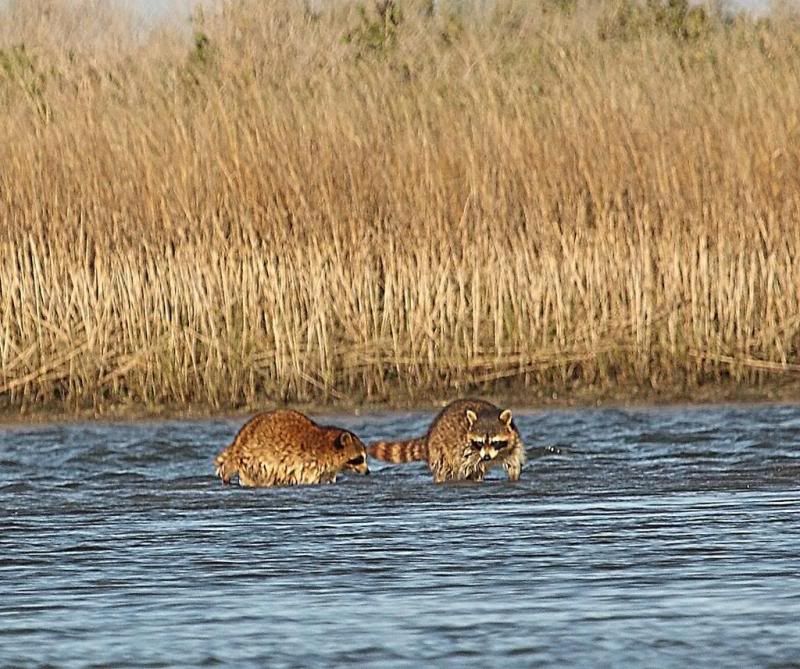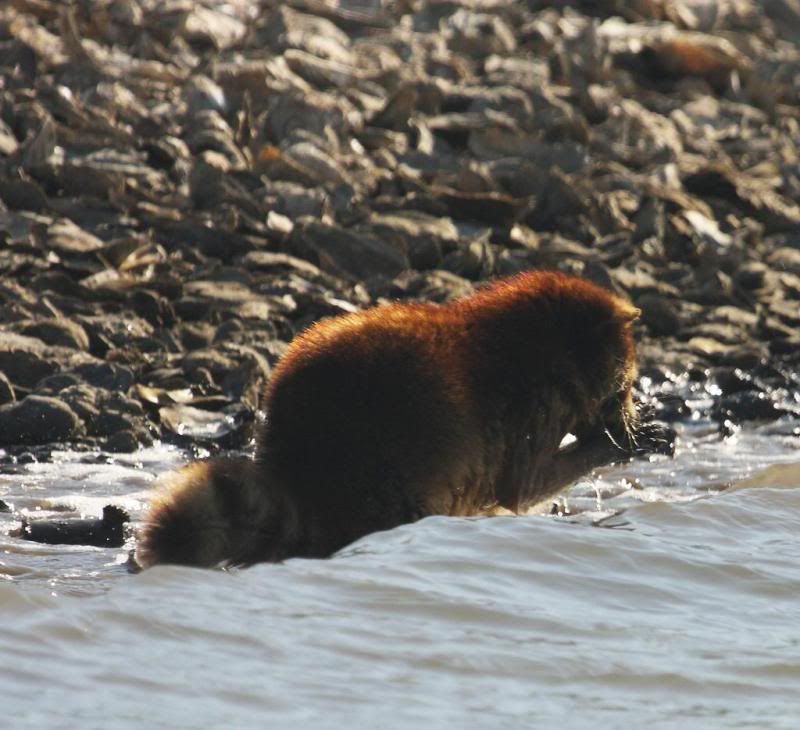 Roseate Spoonbills: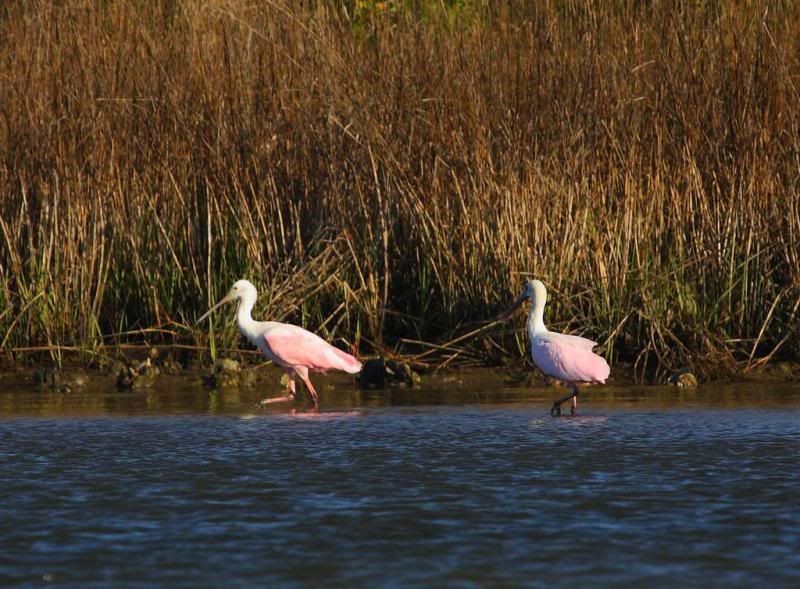 Oysters, so many beautiful oysters. How I wish they grew like this on the Bay: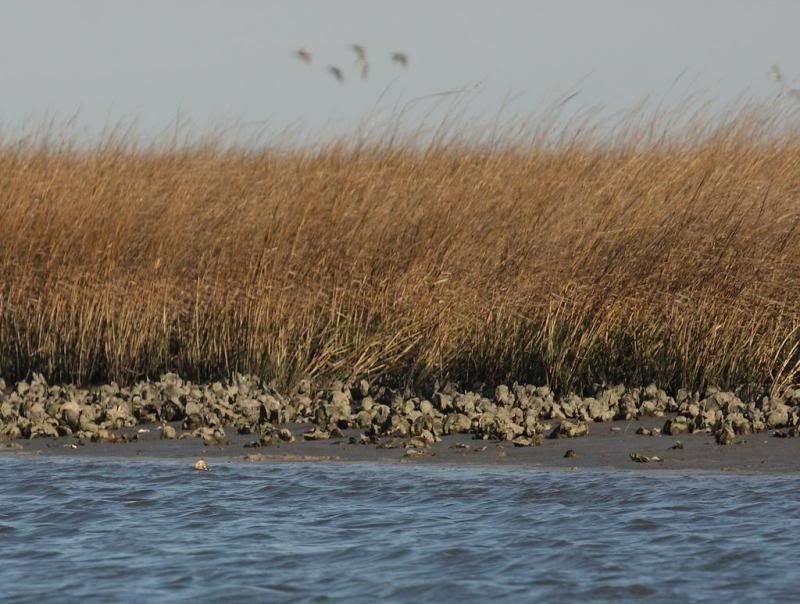 Parting Shot: