Kiptopeake
Headed down to Virginia's Eastern Shore to catch fish. Went down with Dave Sikorski and Jeremy Mercer. We were there for cobia and red drum. We saw neither. We did catch some other things.
Such as blacktip sharks on fly: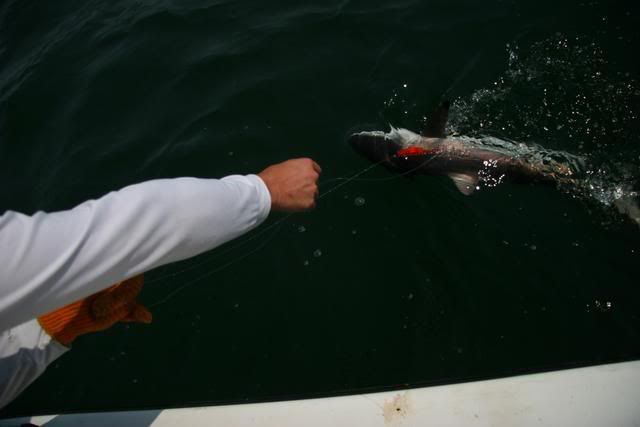 Dave and Jeremy with Jeremy's blacktip: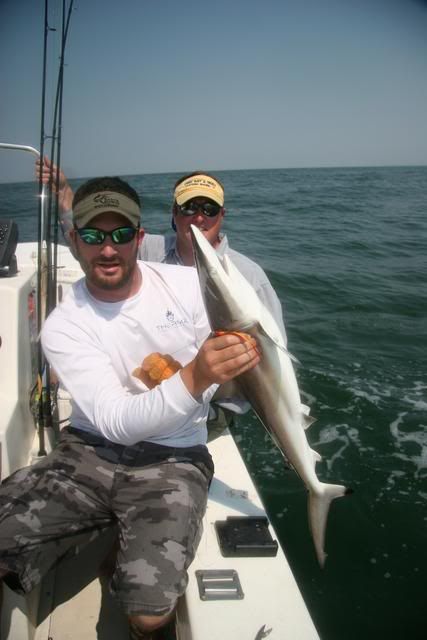 I even caught some fish, two black sea bass on one lure, I'm that good: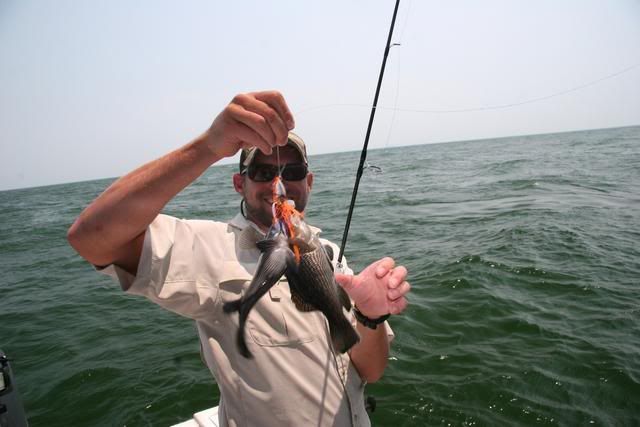 Jeremy took a nap, we decided to wake him: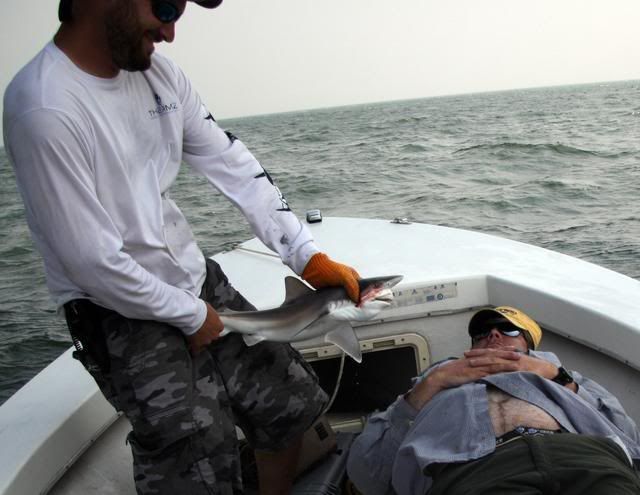 Some black and white shots.

a shark: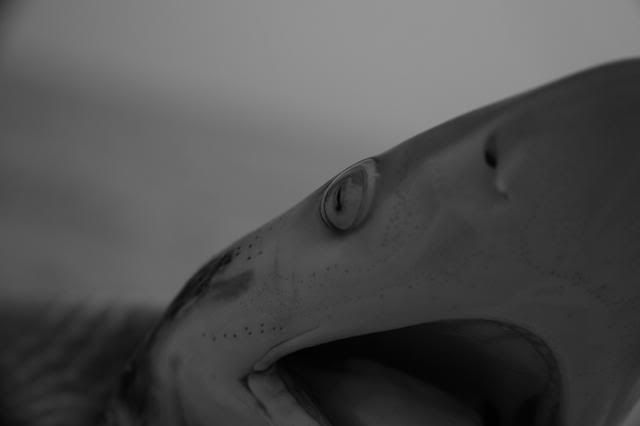 Pelicans